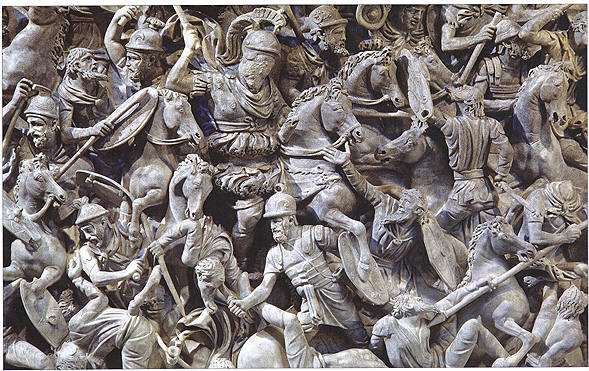 Once cell phones moved beyond alpha-numeric displays to high information content displays, they very rapidly evolved from being just a device to make phone calls to an interactive link between the cell phone user and the world. TV sets were, by nature, high information content. Although there have been improvements in the image quality, there have been scant developments in TV usage models that are native to the set itself. All of the development has been in the form of attachments to the set, leaving it as just a display.
A priori
, I would have expected video cameras to have been built into TV sets before being included in notebook or cell phone platforms. Much of the reason for this is the extreme cost competitiveness in the TV business. It is difficult to charge for anything added to the platform as the business is a constant
phyrric
battle for marketshare. As I have noted
elsewhere
, for the first 40 years of color TV set sales in the US, the average price never moved from $400. The average size did not change much either. Consumers were taught to expect every innovation and every improvement for free. This changed in the conversion to HDTV, but average prices paid have been gradually inching their way back down to $400.
Part of the blame has to also go with the platform's orientation around traditional content providers. This orientation is the answer to the question asked by the Washington Post, "
so who is killing TV Innovation
?" Apple's entry will spark a round of genuine innovation. More importantly, Apple will most probably charge for their innovations rather than give them away for marketshare. Presumably, this will give cover to other brands to also start charging for their innovations.
Ahead of Apple's entry, the incumbents are stepping up their own innovations. The connected TV idea (again attachment focused) has given way to "Smart TV". Vizio has introduced its Cinema-Wide TVs with aspect ratios that match theatrical display. Although much of TV promotion is based on published specs, features that the consumer can see always have more impact than features the consumer only reads about. When not in use showing a cinema-scope movie the extra acreage on the side of the TV screen can be put to use providing interactive or control features. This is much the same concern prompting the preference for 16:10 vs 16:9 for computing devices. The extra screen area provides for control functions without cropping the 16:9 broadcast image.
The
image above
is a relief of a battle between the Roman and Germanic Armies.